Welcome to A Call to Stand, we're delighted you've joined us.
This is a 'treasure trove' of transformative conversations with some of the wisest feminine change leaders in the world…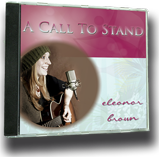 First Get Inspired!

Download your amazing free welcome song: "A Call to Stand"
A welcome gift by Singer Song Writer Eleanor Brown  
Your free access to this community gives you:
Downloadable MP3's of 4 inspirational conversations with Joey Walters, Clare Dakin and Chameli Ardagh:
The opportunity to connect and share support with a global community of like-minded women in our private Facebook group
The opportunity to participate live in future bonus calls as we schedule them. (Please check your emails from me and add the address to your white list)
PLUS! Don't forget to download your amazing A Call to Stand welcome song by Eleanor Brown (at the top of this page) to inspire and encourage your journey!
"I really can't tell you how much ACTS has helped me through the last few weeks of transformation. It's been such a gift to feel supported by all these incredible women from around the world and all their feminine wisdom. I had been asking for some guidance, some wisdom and some support and there it was, just waiting for me to download." Lou Tilbury.

The upgrade package for A Call To Stand is currently being re-packaged and will be available again soon…
The live event for A Call to Stand was in May 2014 and we created an amazing  'Heart-Action' upgrade package to give you full access to the whole series of conversations as well as several extra bonuses. However we are currently re-packaging the whole programme. This is in part to deal with new (and logistically challenging) tax law changes in the UK which were introduced in January 2015. We're excited and will share more soon.
This amazing series will be available again shortly and we'll be in touch soon to let you know how you can access it. In the meantime please don't hesitate to contact us at joey@awakeningfeminineleaders.com if you would like us to put you at the top of the list to receive it. With gratitude and warm blessings! Be courageous,