We're getting our ACTS together sisters!
Will you stand with us and join the call to stand?
Invitation to become a ACTS Promotional Sponsoring Partner

Dear friend,
If you've been invited to visit this page, it's likely that you have already heard about or resigtered for A Call to Stand and know that this is a very unique and heart-inspired Teleseries for women who want to take a stand for life and play their part in creating the beautiful future we all want to see.
The response is fantastic!
In just one week 600 women from all over the world have stepped up to say 'YES' to their calling and joined the FREE teleseries.  And of those well over 100 are already connecting with one another in nourishing conversations in our private facebook group. It's a wonderful response and the energy is building every day.
But we're not just raising the bar, we're raising funds…
Many women have already commented on the power of the 'energy field' of this event… already feeling the sisterhood, the support and the uplift that we are creating together.  However, if we want to make a real impact collectively and begin to raise the funds that will help TreeSisters and our other inspirational beneficiary partners, we need to spread the word wider and send out a ripple of this calling to many more women!
So we'd LOVE you to join us with YOUR call as an ACTS Promotional Sponsor…
Registering as a  promotional sponsoring partner gives you the opportunity to help fundraise for the event, whilst you share it with friends and wider networks. By giving you a unique affiliate URL to use in your promotions, we can track the funds that come in through your people and let you know how much you and your community have raised in 'commissions'.
Being an ACTS Promotional Sponsor means:
1) You can nourish and strengthen your relationship with your own community by:
giving them an opportunity to participate in a free event that is inspirational and supportive to them
raising funds together and contributing to a much bigger purpose/cause.
2) We will be able to track your commissions raised and thank you properly for your contribution.
Anyone can join the event for free. However, we have created a valuable upgrade package that participants can purchase as a way of contributing to the causes we are supporting. When someone who was brought into the community by you purchases this package, a 50% commission will be given to TreeSisters. After event costs have been covered, the remaining profits will also be donated to TreeSisters. If you would prefer your commission to go to one of the other causes we are supporting, please contact me directly at joey@awakeningfeminineleaders.com.
Because this sponsorship campaign is an emergent idea, we're not sure exactly what that thank you will look like yet, but we will be cooking up a few ways to do so! We'll make sure that if you're one of the top 5 fundraisers, you and your efforts will be featured.
So here's what to do next…
There are two ways you can share this with your friends and wider networks.
ONE – If you'd simply like to share the event with others then please feel free to share this URL by email or though social media: http://www.acalltostand.net/2014.
If you are tweeting, please use the #ACTS14 hashtag in the body of your tweet.
TWO – If you'd like to be able to track the funds you've raised and become an ACTS Sponsoring Partner, you need to set up an affiliate account. This is very simple to do – here are the steps
1) First click on this link and it will take you to an affiliate registration page where you can obtain your unique affiliate link and promotional swipe copy should you wish to use it.
2) You will receive an email from our affiliate programme, with your account information in it as well as your swipe copy. You can log into it at any time to see the progress of your fundraising.
3)  You will also receive an email asking you to confirm your registration. Please do so by clicking on the link in the email. Otherwise we may not be able to reach you to let you know about the progress we're making.
4) Share until your heart is content. Please remember to use your affiliate link in all your promotions.
If you have any questions, or need to specify your sponsorship please contact me at joey@awakeningfeminineleaders.com and put 'ACTS SPONSOR' in the subject line.
Thank you SO much again for supporting this project and taking a stand with us.
Enjoy the journey!
Warm blessings,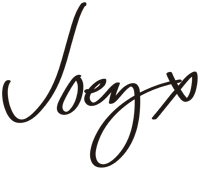 joey@awakeningfeminineleaders.com
T +44 (0)1259731525 
M +44 (0)7710502471
Awakening Feminine Leaders
For Dancehammer Group Ltd
Springwood House
Kincardine
Fife
FK10 4AY